Bogotá, Colombia (virtual)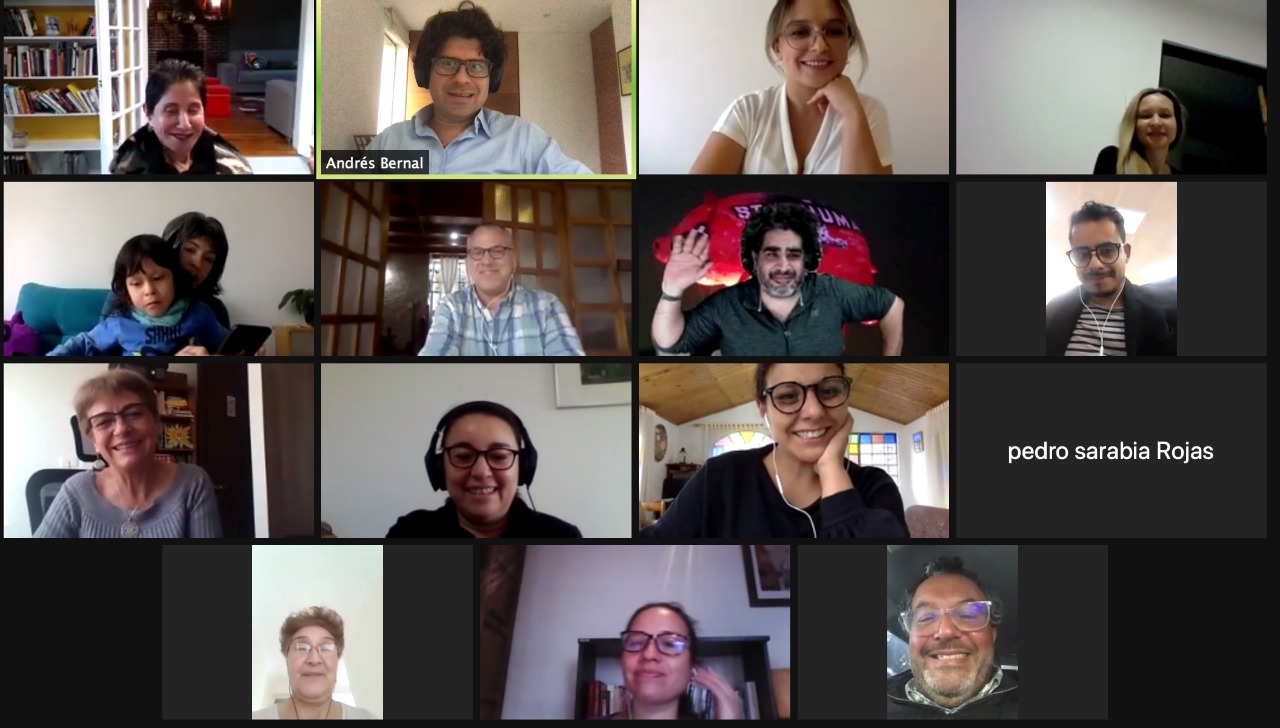 The Participation Commission of the Special Jurisdiction for Peace (JEP), in alliance with the High Council for the Rights of Victims, Peace and Reconciliation of the Mayor's Office of Bogotá and the Initiative of Cultural Agents at Harvard University come together to develop a process of appropriation of the Pre-Texts methodology. The purpose of the space is to strengthen the dynamics of participation between victims and their defenders in the design and implementation of Works and Actions of Reparative Content (TOARS). The workshop started on January 25th, and will continue through early March.
​After more than 50 years of Colombia´s armed conflict, the State and Revolutionary Armed Forces of Colombia (FARC) guerrilla group signed the Final Agreement to End the war.
The serious crimes committed significantly affected society, preventing the population from accessing their fundamental rights, their own development and guarantees of justice. Colombia has 9 million victims. The conflict has killed over 220,000 Colombians, more than 80 percent of them non-combatants. To resolve these fractures, the peace agreement signed in 2016 created the Special Jurisdiction for Peace (JEP in Spanish), as a transitional justice mechanism, whose purpose is to investigate, judge and punish the most serious crimes that occurred during the conflict.
The sanctions that the JEP will make to guarantee justice and accountability of those most responsible for serious crimes, may be custodial sentences for those who do not contribute to the reconstruction of the truth, or they may be restorative sanctions, for those who express a full commitment to repairing the victims.
With the cooperation of Doris Sommer of the Cultural Agents Initiative at Harvard University, in collaboration with Marco Abarca and Jose Falconi and the JEP, a diverse group of victims from the town of Sumapaz in Bogotá, social leaders and officials from the Mayor's Office, have appropriated the Pre-Texts methodology in order to achieve greater understanding of restorative justice.
During six sessions, the construction of basic agreements is promoted. The process promotes understanding of the meaning of restorative sanctions, the role of art in reconciliation and the building of trust in the democratic institutions responsible for the implementation of the Peace Agreement.
Pre-Texts has allowed this heterogeneous group to consolidate agreements on difficult things: to understand the impact of the armed conflict, to learn to actively listen to the expectations of the other, to develop dialogues on the role of restorative justice and to ask questions of the same text from different interests, knowledge and possibilities.
JEP is part of SIVJRNR, a set of mechanisms to guarantee the rights of victims to truth, justice, reparation and non-repetition. For more information on the work of JEP, visit their website. You can also read more about JEP's role in Colombia here.
​​LINKS
The Economist, "Colombia's peace tribunal issues a crushing judgment against the FARC"